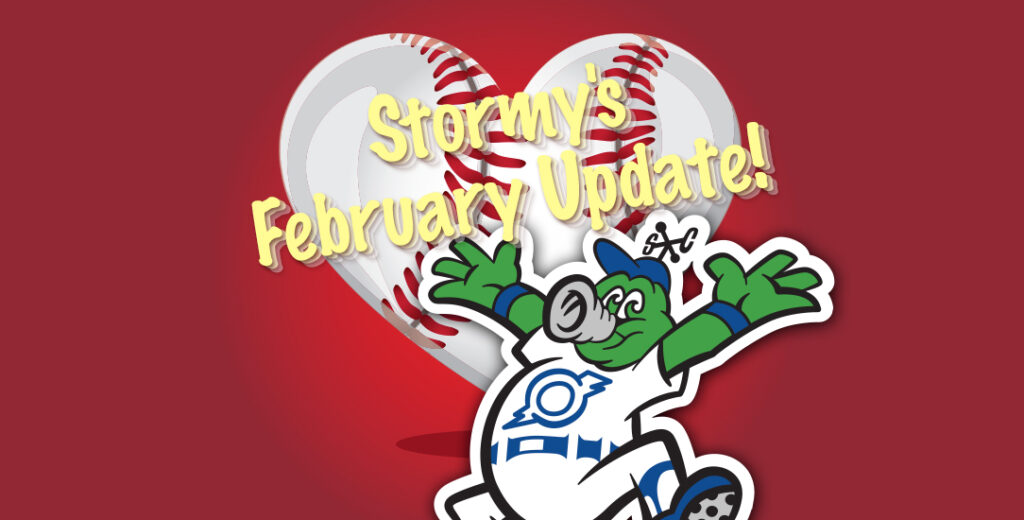 Hello, friends!
Welcome to the last month of the offseason without a Storm Chasers game in it!
Next month, on March 26th, is our Exhibition Game against the Kansas City Royals here at Werner Park! I'll hit you with more about that next month. ?
This month…SPRING TRAINING BEGINS!!! Make sure to pay close attention to that Royals roster this Spring, that way you can take some guesses as to who your favorite Storm Chaser for 2018 will be (other than ME of course)! Pitchers and Catchers report to the Royals Spring Training Facility in Surprise, Arizona on February 13th! So we can all spend our Valentine's Day appreciating what we truly love…baseball! Baseball is always there for you. Baseball will never let you down. Baseball never judges you, or questions you. It's just baseball. It comes around in the spring and leaves you every winter. But you always know it will come back. And it always does. And every year you get that same feeling when you turn that calendar over from January to February. It's almost time for baseball!
Our wait for baseball season is finally drawing to a close, and I could not be more excited! Getting closer to the season starting means soon I'll be able to share some secrets with you about all the fun stuff we'll be doing this year, especially with my friends here at ParentSavvy! We'll be celebrating our 50th Season in franchise history this year, so I can't wait to show you what's in store. I'd check back next month if I were you…
Until then!
Your pal,
Stormy