I've been wanting to play with powdered paint for awhile, there are so many cool activities you can do with it! So, when I was browsing through Pinterest the other day and discovered you can make it out of crushed chalk, I knew I had found my next project! From Amazon, powdered tempera paint will run you almost $50 with shipping, this method costs around $15!
All you need is sidewalk chalk, a grater, a piece of paper, and something to store your powder in. I like to use spice jars so that the paint will shake out nicely. Try these spice jars from Amazon if you don't have any old ones you can recycle.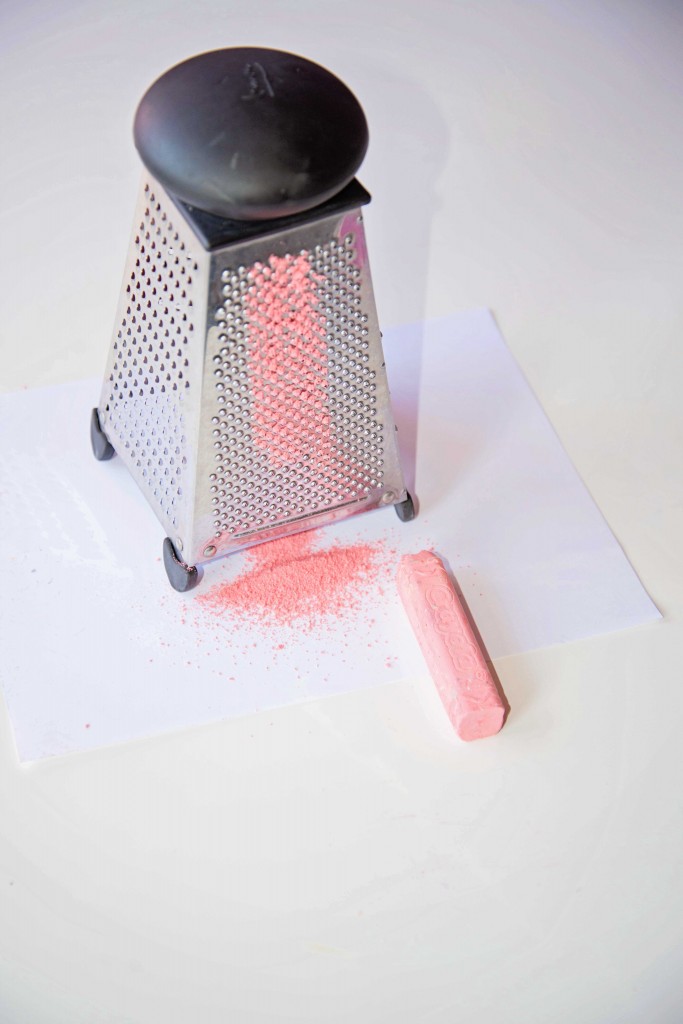 Each jar holds about 3/4 a stick of grated chalk. It only takes about a minute to grind each stick up so it's not too tedious.
I've seen some other methods that have you crushing sticks of chalk in zip lock bags if that's your preference. I think the grater gets the powder finer though.
I'm so excited for all of the science experiments, sensory play ideas and art projects I have in mind to use our powdered paint! Here are a few cool activities I found around the web that use it! Kandinsky Citric Fizz from Life Lesson Plans, Sidewalk Smoke Bombs from Growing a Jeweled Rose and Homemade Moon Sand from The Imagination Tree.